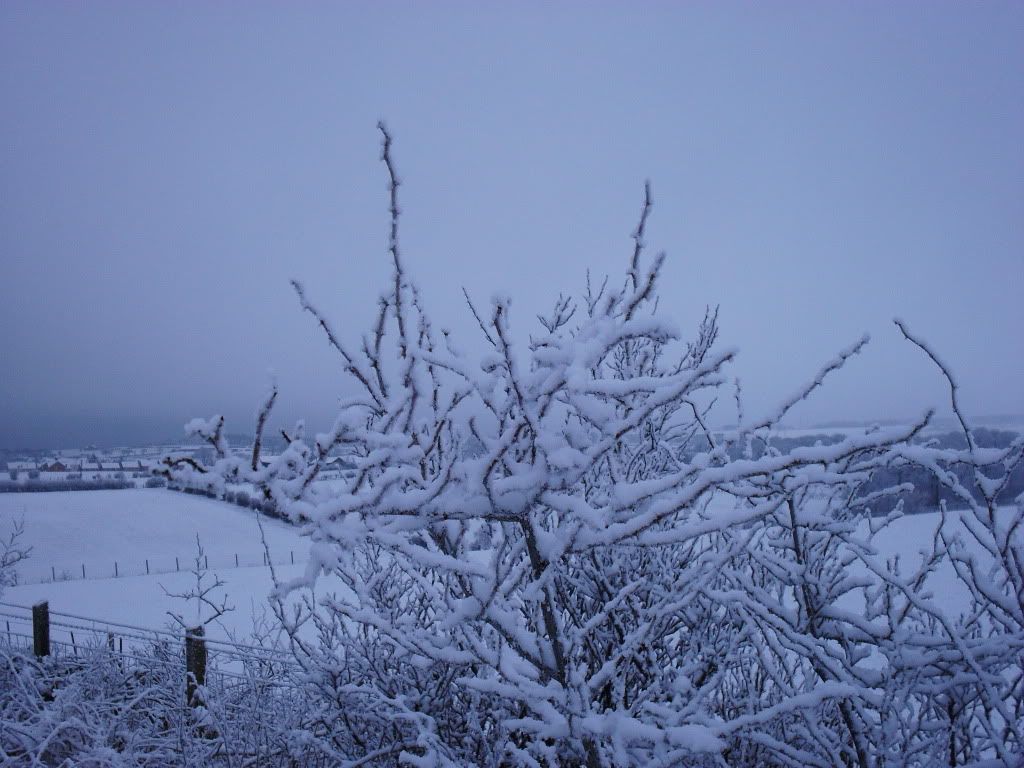 woke up to a very white world this morning, (very early morning ...
i might add!)white and quiet.
now i am very fond of the white stuff, far as i am concerned we
don't have enough of it in my part of ayrshire. of
course, travel a few miles inland and we might well find
ourselves stranded waist deep in snow!
however ...
this year our weather is said to be blowing in from siberia!
don't ya just love it when that happens?
retirement is great, no need to go out and fight the ice,
no need to pretend that my driving skills are up to snow
sliding.
except for today...
i lost my beloved lady rav, well actually ... less lost and
more destroyed would be closer to the truth.
and that is another story ...
so i have been driving (or not) a hire car for the past week.
today is the day i am due to return her to the rental guys in
kilmarnock. oy!
everything is covered with the white stuff!
for pete's sake ... i was born in africa, we do dust not
frozen water.